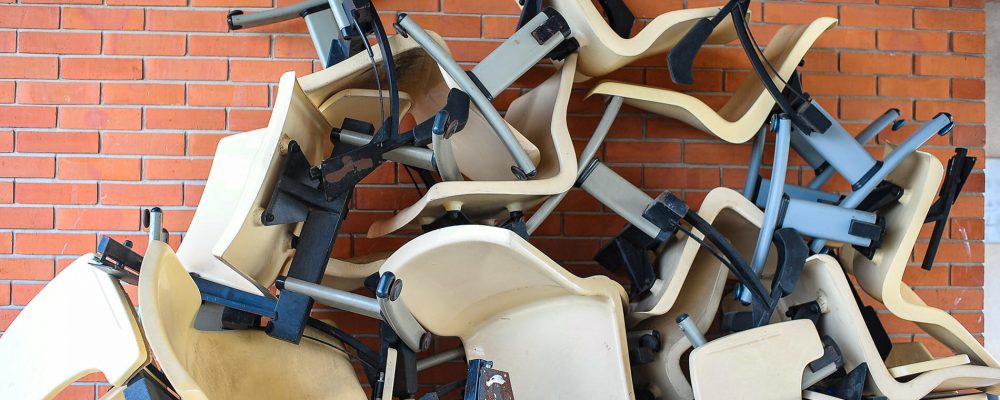 Our simple process makes it faster and easier to get rid of junk. Call us today and one of our experienced teammates will be there on time. They will give you a detailed quote and then haul your junk away to be donated, recycled, or disposed of responsibly.
We have many years of experience and can remove junk from any office, factory, or home. Not only will we recycle it, but also in the most environmentally friendly way.
We can help you with any office clearance! We will remove junk quickly and efficiently. We do the job quickly and efficiently, causing minimal inconvenience. We also take every precaution to minimize any mess and clean up afterward.
You are looking for a reliable company to clear your office of junk? It doesn't matter if you need to remove one item or all of your office.
We make it as easy and hassle-free as possible for office clearances. We are both professional and kind, and we will make sure you feel at ease while we work in your office. Customer service always comes first. You can choose a time that best suits your needs. Two-hour arrival window with courtesy call one hour prior to arrival.